« St. Paul | Main | Ash Wednesday »
February 4, 2005
St. Maria De Mattias
Today is the Solemnity of St. Maria de Mattias, Foundress of the Adorers of the Blood of Christ.
Today is her 200th birthday.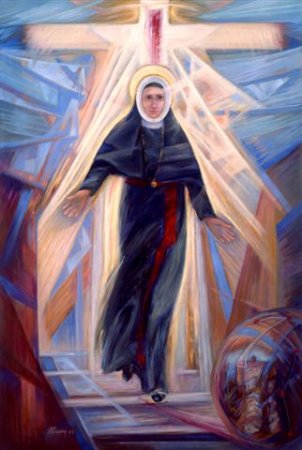 Go to my post on my old blog on this day for more information about her..
Posted by Fr. Jeffrey Keyes, C.PP.S. at February 4, 2005 7:52 AM
Trackback Pings
TrackBack URL for this entry:
http://www.stblogs.org/scgi-bin/mv/mt-tb.cgi/8277
Comments
Hey check your email address it kicks back as error. no such address...
Posted by: Lizz at February 6, 2005 2:34 PM
Hi Father Keyes,
I came by to wish you the best on the Blog Awards. It's a well given nomination - and all the more Glory to God!
I also wanted to tell you that it would be great to get together in San Francisco sometime. We'd like to take the kinds to the zoo. Do you go to zoos?? We're also thinking about doing a 3-4 day hike this summer in July. We're looking at the Pacific Coast trail. Another family might join us, would you like to come? :)
In Christ, MaryH
Posted by: MaryH at February 7, 2005 8:54 PM
Post a comment