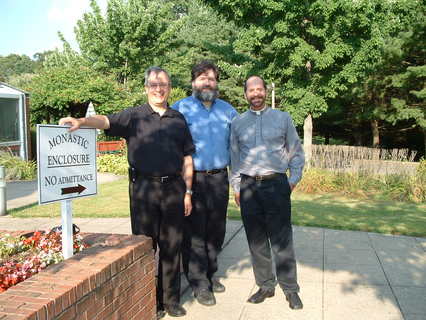 When I get home I may have some more photos to add to the blog, but in the meantime you can hop on over to Catholic Light to hear Richard's report on yesterday's providential encounters. It is always a joy to meet up with others who are in the same book, on the same page, and of the same mind.
I have been enjoying being immersed in the mysteries of the Eucharist in the very prayerful context of the Monastery of the Glorious Cross in Branford, CT. It is curious that most of the time when Fr. Mark and I concelebrate we are most often wearing red.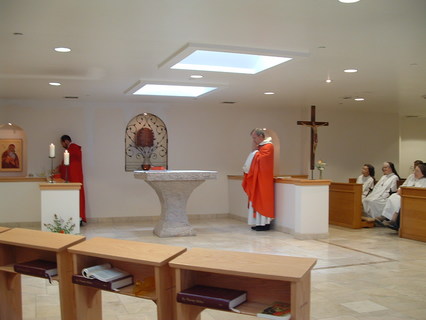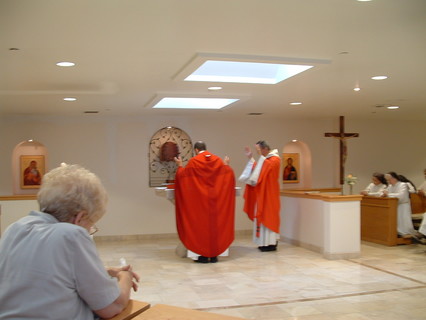 On Saturday I gave a short conference to the sisters on the Motu Proprio, and then preached at the Mass. This morning I will be chanting the Mass with Fr. Mark and the sisters.